http://www.blogger.com/img/blank.gif
I was following links from my only other favorite web-comic, Sailor Twain by Mark Siegel (which I've blogged about ) and discovered another comic I'm drawn into at first glance: Sydney Padua's Lovelace and Babbage Must be the period, or something, that inspires such interesting interpretations. Both are based in the 1800s. Both refer to historical reality. Both tweak the heck out of it. AND, most especially, both are wonderfully drawn. I haven't discovered how the Lovelace and Babbage comic is produced but the look is hand-drawn, which I still prefer over computer generated and colored. Oh, and, yeah, both of them are black-and-white.
I love the wildness of the pen and ink and her control where it matters. She also doesn't seem to take herself very seriously :-)
Padua has a wicked sense of humor and an appreciation of the geeky that I can relate to. It takes a lot of "humor" to get me to laugh, but she got me on the very first page.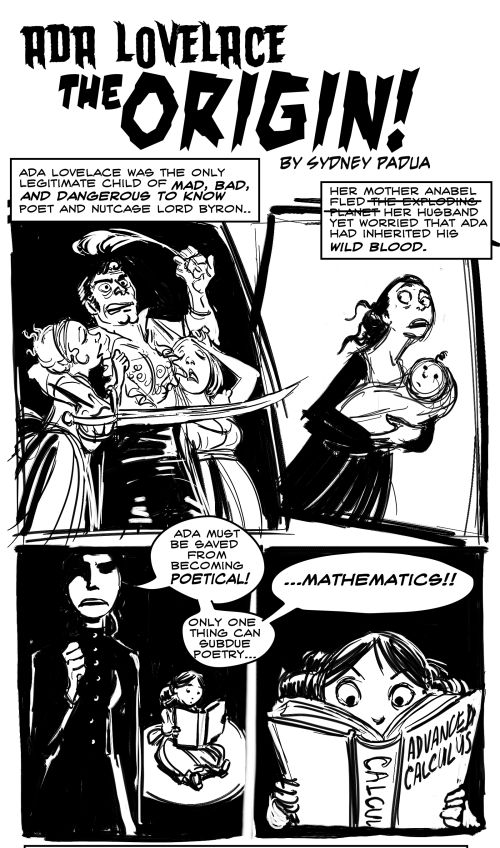 Love the footnotes as well. I expect to learn more about Lovelace in particular and Babbage (if I have to) as well as get entertained by whatever else the lovely Sydney drips out of her pens. Which one are you drawn to? Sailor Twain's moody drama or Lovelace and Babbage's creative adventures?